Archives for September 2017
The September 2017 schedule has been posted! View it here.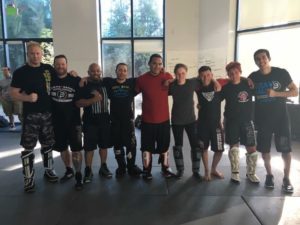 Congrats to Julian for successfully completing the Black Belt Instructors test at the Krav Maga Worldwide HQ in Los Angeles last week! Julian's dedication and discipline helped him represent the Academy well and should serve as inspiration for everyone. Well done, Julian!
To showcase his newly certified skills, Julian will be performing a Krav Maga demo at this Friday's Black Belt Spectacular! Click here for details.