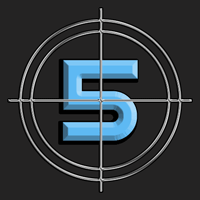 One concept that sets Krav Maga apart from most other self-defense systems is that we consistently train from a position of disadvantage. The belief is that all techniques must work whether we are prepared or not, as most situations requiring us to defend ourselves occur suddenly and with little warning. If we only trained from a prepared position (our fighting stance), we would either be delayed to action or—much worse—freeze when caught off guard.
Part of our training involves practicing both offensive and defensive techniques from what we call passive or neutral position. Beyond developing lighting-fast reaction, not much forethought must go into defensive techniques; the decision to act has been made for us by the attacker. Launching a preemptive assault, however, is a very different situation. We must consider the how?, the when?, and the what then? (the immediate and longer-term consequences) of such an action.

Krav Maga instructor Jeff Jimmo teaches the "when" concept in his self-protection seminars. In a nutshell, you must decide at what point when is now, or what the trigger is that will make you launch a preemptive attack to diffuse a souring situation. Is it a certain tone of voice or something about a person's body positioning that will tell you it's time to fight? Or should you wait until the other person makes a physical move towards violence? When is when? There is no correct answer other than "before it's too late". This obviously varies by situation and by individual. Also be aware that acting too soon may very well worsen the situation if there's a chance for verbal deescalation.
Regardless of when you choose to spring to action, you will most likely be doing it from a passive stance. Here's a review of the three passive stance variations*:
PASSIVE NEUTRAL STANCE
MINDSET: Low state of readiness or awareness; training mindset.
POSITION: Stand with feet approximately shoulder width apart (or less), with arms hanging to the
sides or up in a ready position. Feet should not be outside shoulder width when standing neutral.

PASSIVE NATURAL STANCE
MINDSET: Low state of readiness or awareness.
POSITION: A normal standing position that is specific to the individual based upon personal attributes such as dominant hand or weight shift in feet. Examples: You may tilt your hip distributing 80% body weight onto one leg, cross your legs or arms, place your hands on your hips, hold onto something such as a gym bag or grocery bag, etc.

PASSIVE TACTICAL STANCE
MINDSET: High state of readiness or awareness.
POSITION: This position is what we often refer to as our "modified fighting stance". Accordingly, the feet are the same as fighting stance with perhaps a little bit less bend in the knees. The hands are in a position of tactical readiness similar to a fighting stance but less obvious to the opponent.
Last Friday night we trained four combatives from these less-than-ideal positions:
Straight Punch
Elbow
Hook Punch
Groin Kick
Another very powerful combative to add to this list is the forward hammerfist from the passive tactical stance. The goal of all these strikes is to inflict maximal damage to the threat as quickly as possible. These strikes must either incapacitate the threat or be so spectacular that the immediate threat and any surrounding threats are unable or unwilling to engage further.
[I'd be remiss if I didn't inject a short disclaimer here that a preemptive attack may open a barrel of legal consequences, so these techniques should not be used haphazardly. The first and best defense is always avoidance, followed by escape. Only when danger is imminent and there is no escape should you preemptively strike someone else, especially with these very powerful techniques. Please review the use of force post and do your own research. Above all, exercise good judgment.]
Beyond this, there are many psychological aspects to such a scenario. Jeff Jimmo likes to ask a question right before he strikes, getting the other person's mind to take a split-second detour to distract him from the forthcoming KO shot.
Bad Guy: I'm gonna break yer face!
You: What time is it?
Bad Guy: Wha—
—BANG!
There's a lot to these concepts, and we plan to explore them in the coming weeks, helping everyone develop both the psychological aspect of their "when" as well as the technical aspect of powerful strikes from a passive position.
---
*
Ref: © Krav Maga Association of America, Inc. and Krav Maga Worldwide, Inc.