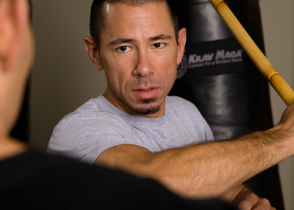 A FREE Advanced Student Appreciation Seminar will be held on Saturday, April 12, from 1-3pm. The seminar will cover techniques from the Krav Maga Black Belt Curriculum, specifically stick vs. stick, stick vs. knife, and knife vs. knife.
This seminar is open to Krav Maga Advanced students only.
It is highly recommended, but not required, to have hockey gloves for this seminar. (Yes, hockey gloves.) You can purchase these at a sporting goods store or online at Amazon, Dick's Sporting Goods, etc. You can still participate without hockey gloves, but you will not get the most from training.
The sign-up window is closed.