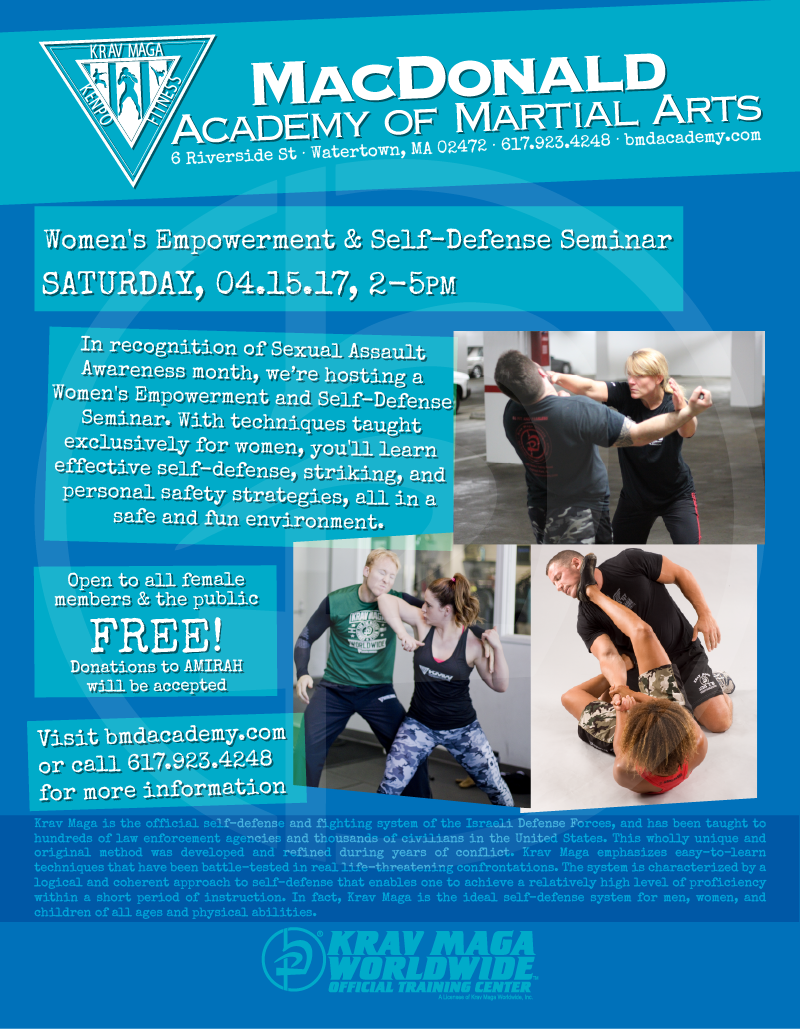 We're joining Krav Maga Worldwide in recognizing Sexual Assault Awareness month by hosting a Women's Empowerment and Self-Defense Seminar from 2-5pm on Saturday, April 15. With techniques taught exclusively for women, you'll learn effective self-defense, striking, and personal safety strategies, all in a safe and fun environment.
We welcome women of all fitness and experience levels. This seminar is free and open to the public, so bring a friend!
Donations to Amirah will be accepted. Amirah provides a refuge and safe home for women over the age of 18 who were sex trafficked. Amirah offers each woman whole-person care and an individualized, trauma-informed program that will lead them on a journey from exploitation to liberation.
The sign-up window is closed.